Citadel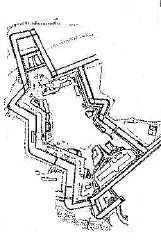 Citadel From South, Western Outworks to Left
The Gatehouse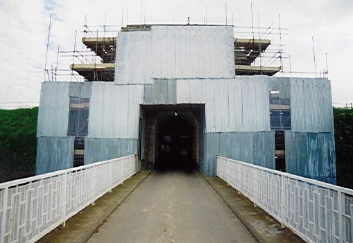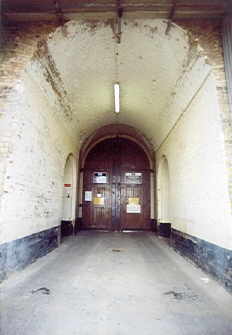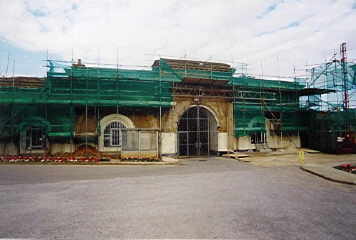 These views of the Citadel gatehouse clearly show the restoration work currently going on. The bitumen layer between the brick vaulting and the earthen bomb-proof layer has over the years become unstable and caused rain water to leak through and into the casemates. The work in progress is to replace the bitumen layer and refit the bomb-proofing. Other repointing jobs and improvements are being carried out at the same time.
Here's what David Niven said about the Citadel in his book, 'The Moon's a Balloon'...
'We arrived in the Citadel Barracks, Dover, a few days before Christmas. It was a place of undiluted gloom. A grass covered fortress, high in the mist above the slate-roof Victorian horror of the town below, but as we marched into the barracks, on that drizzly December evening, there was not a man among us who did not rejoice.'
The Officers' Mess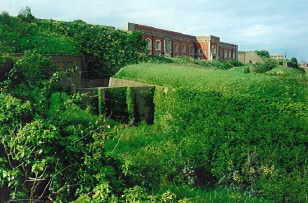 On March 13, 1903 the Dover Express reported that...
"...The barrack accommodation at Dover is not only inadequate but bad in quality, so bad that a considerable portion of it is now closed... to some extent the same is true of the Citadel, and even the casemates in use there are not fit or healthy for men to live in continuously...the Citadel only affords accommodation for one regiment..."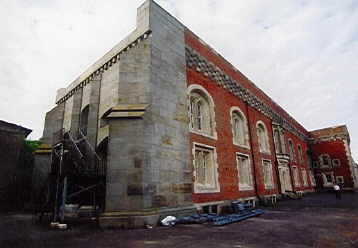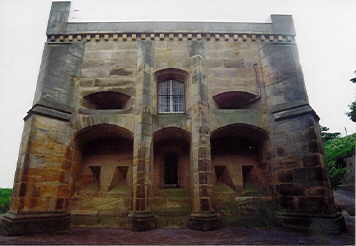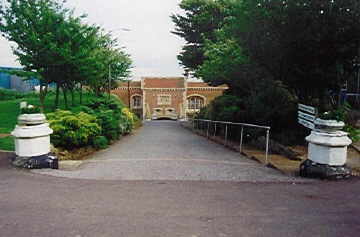 Officers' mess in 1996
This section is far from complete but in the meantime a little information can be found on
(18.01.00)