SouthFront Barracks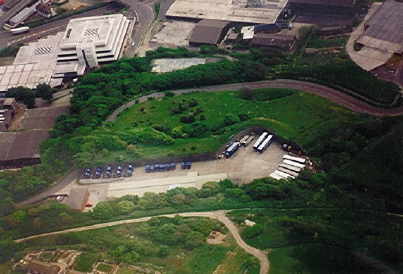 Site of South Front Barracks, Now a Lorry Park, May 1999.
(The Sea is at the Top of the Picture)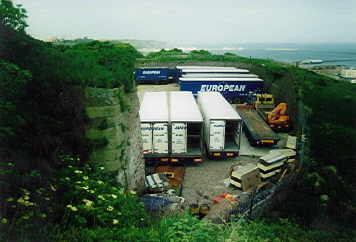 Site of South Front Barracks From Remains of Barrier Ditch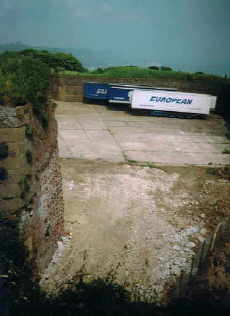 Before truck yard established, 1997
On March 13, 1903 the Dover Express reported that...
"...The barrack accommodation at Dover is not only inadequate but bad in quality, so bad that a considerable portion of it is now closed...Then the South Front Barracks are altogether too small for a battalion of anything like authorised strength..."
The barracks were supplied with fresh water from their own dedicated underground water storage tanks. These were three massive brick-lined reservoirs. Here are a couple of pictures of inside one of the tanks today. They are still full. The total capacity of the three combined was/is some 100,000 gallons of water. Bet it tasted horrible !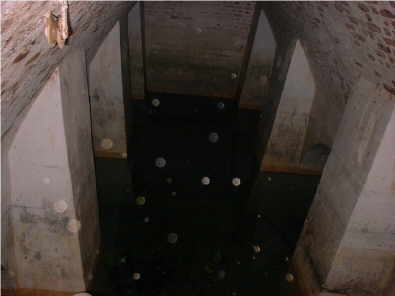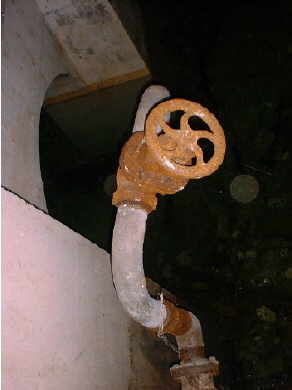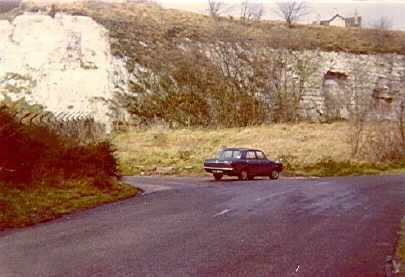 Entrance to SouthFront Barracks in Mid-1970's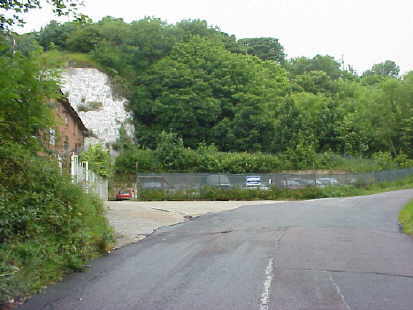 About the Same View, June 1999